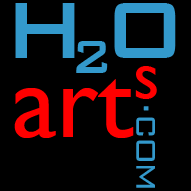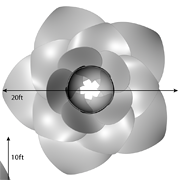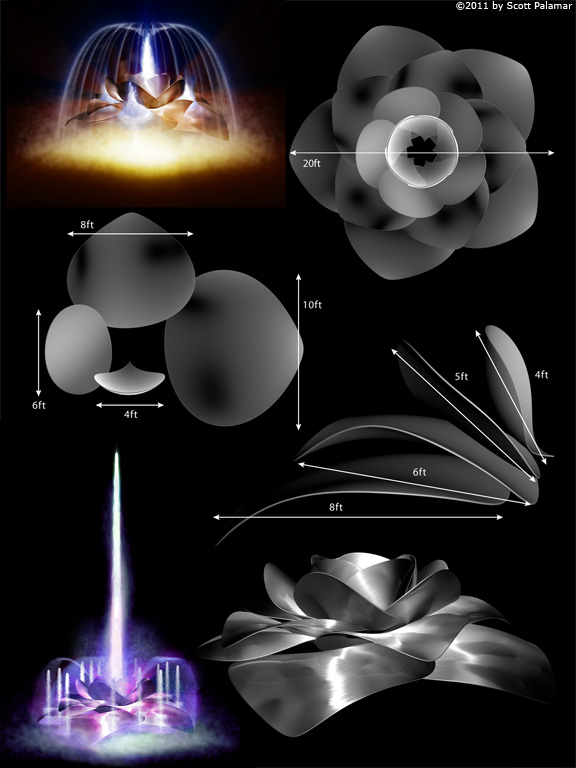 Flower Petal Water Feature Concept
Consisting of raised metal forms arranged in a flower shape, and incorporating numerous water effects and lighting, this creation functions as both sculpture and water feature.

In daytime it is lit by reflected sunlight, and at night by full-color LEDs plus high wattage white incandescent lamps.
With a gleaming, reflective sculptural foundation, and incorporating an array of jet/nozzle types with brilliant full-color lighting, this water feature offers a multitude of looks and capabilities.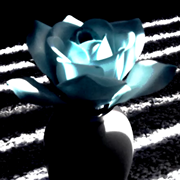 ©2014 by Scott Palamar|H20arts

After spending over a decade working in
replica watches sale
Christophe moved to Australia in 2010 and launched his own brand called Bausele which stands for Beyond Australian Elements, themed around the landscapes, elements, and culture of the country. Each
replica watches uk
contains a little bit of Australia in the crown sand from
replica watches
. With its bold red color, the latter is arguably the most aesthetically interesting option and was chosen for the brand's halo product, the aptly named
rolex replica sale
. I've had the opportunity to wear this rather unique watch for a few weeks now, and while it's a very polarizing timepiece and not without its flaws, it also
replica watches sale
that there is real potential to be found in Australian watchmaking.